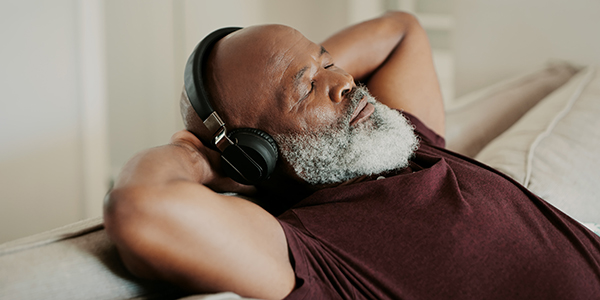 For a family caregiver, stress in inevitable, but in reality, that doesn't necessarily always have to be a bad thing. After all, as the saying goes, "A diamond is just a piece of charcoal that handled stress exceptionally well." However, family caregiver stress levels can rise quickly and become extreme. And if that stress isn't handled properly, it can lead to concerning health-related consequences. 
Give these ideas a try to lower stress and realize a healthier and calmer way of life – both for yourself and those you love:
Take a break. Minimize stress through any or all of these strategies:

Take a walk or participate in some other exercise
Practice deep breathing (inhale while counting to four; hold for a count of four; exhale to a count of four; hold for a count of four; repeat as needed)
Listen to calming music
Pray or meditate
Call a friend
Write in a journal

Engage in a stress-busting activity. There are a number of enjoyable activities to deflect your focus away from whatever was triggering stress and onto something more positive, such as arts and crafts, reading a book, spending time with pets or children, gardening, a DIY project – even as little as 10 or 15 minutes spent on the activity can make a big difference in how you feel.
Change your self-talk. All through the course of each day, you may find yourself having thoughts like, "I can't do this!" or "Everything is going wrong!" Pause for a moment when negative feelings begin to fill your mind, and say to yourself instead, "I can handle this, one step at a time," or, "Help is here for me whenever I want it."
You could also benefit from one of the many apps that are specifically designed to help reduce family caregiver stress. Find five that are especially helpful here from DailyCaring.
Family caregiver stress can often be exacerbated if you feel you have no support system. Thankfully, we can help! Call Endeavor In Home Care, provider of the most trusted senior home care in Phoenix and the surrounding area, for a free in-home consultation to learn how we can share in your caregiving obligations, allowing you essential time away to destress, through services including:
Assistance with personal care and hygiene
Meal planning and preparation
Running errands, including grocery shopping and picking up prescriptions
Taking care of housekeeping chores and laundry
Companionship to brighten each day with stimulating conversations, games, puzzles, hobbies, etc.
Transportation to doctors' appointments and fun outings
Medication reminders
And many more
Contact us online or at (480) 498-2324 and find out how a partner in care can make a world of difference in lowering stress and restoring a healthy life balance for people experiencing family caregiver stress.
https://endeavorhomecare.com/wp-content/uploads/2022/03/200601_article2_senior-man-resting-listening-on-headphones.jpg
300
600
admin
https://endeavorhomecare.com/wp-content/uploads/2021/09/logo-Endeavor-In-Home-Care-SPACE-01-300x123.png
admin
2022-04-07 08:59:33
2022-03-30 16:03:02
Relieve Yourself of Family Caregiver Stress